2023 Sponsorship Opportunities
We look forward to hosting over 425 Athletic Trainers, providers, allied health professionals, administrators, and healthcare executives to our 6th Annual ATPPS Meeting & Conference! On average, the attendees at our conferences come from over 34 states and are employed at over 170 unique clinics/hospitals across the country!
Our membership boasts over 420 active members with a reach over 39 states, 300 unique clinics/hospitals and with our position make up consisting of clinical athletic trainers, collegiate athletic trainers, academia, program directors, clinic supervisors, managers, healthcare administrators, DME representatives, executives and healthcare providers.
Founding/Gold Sponsorship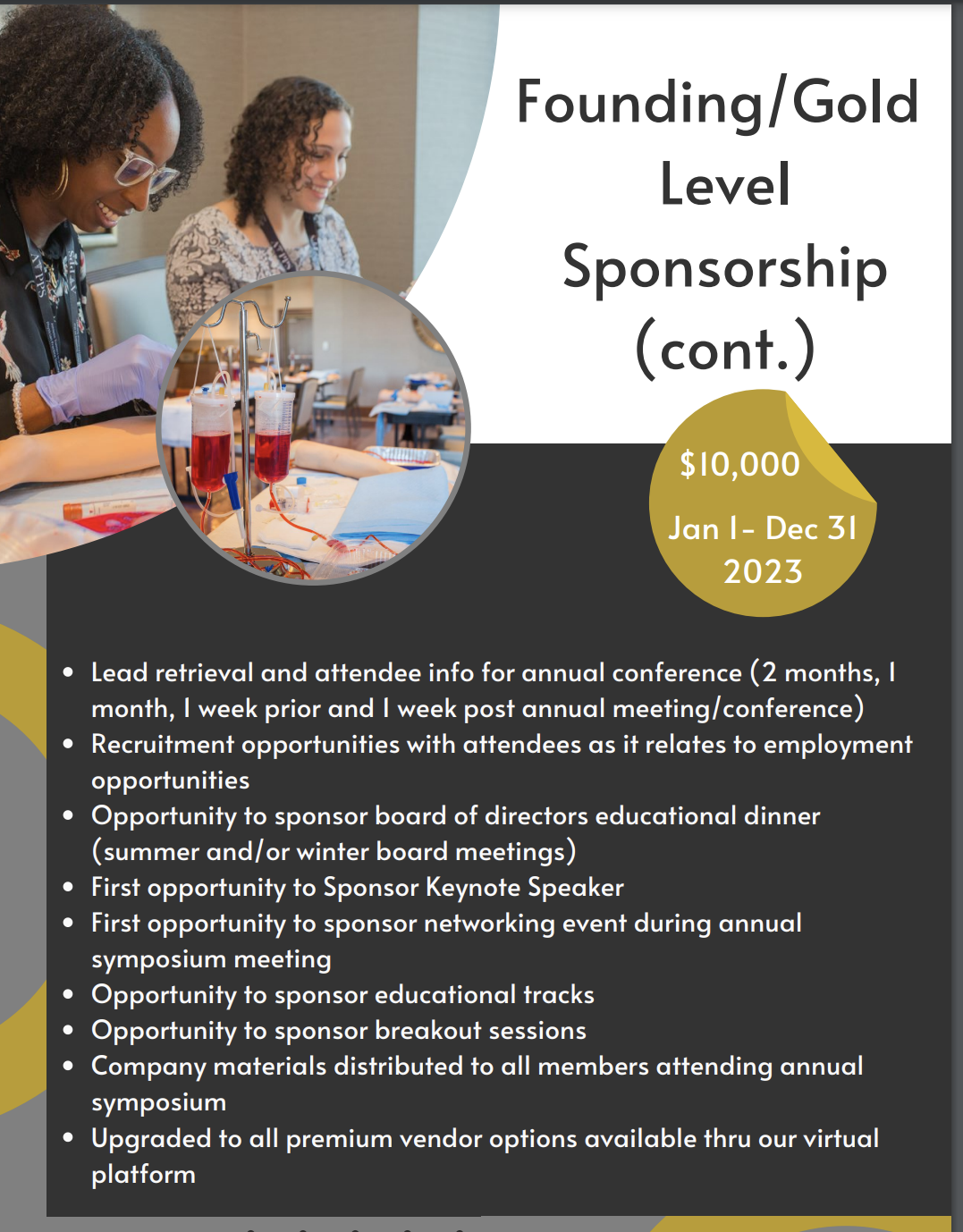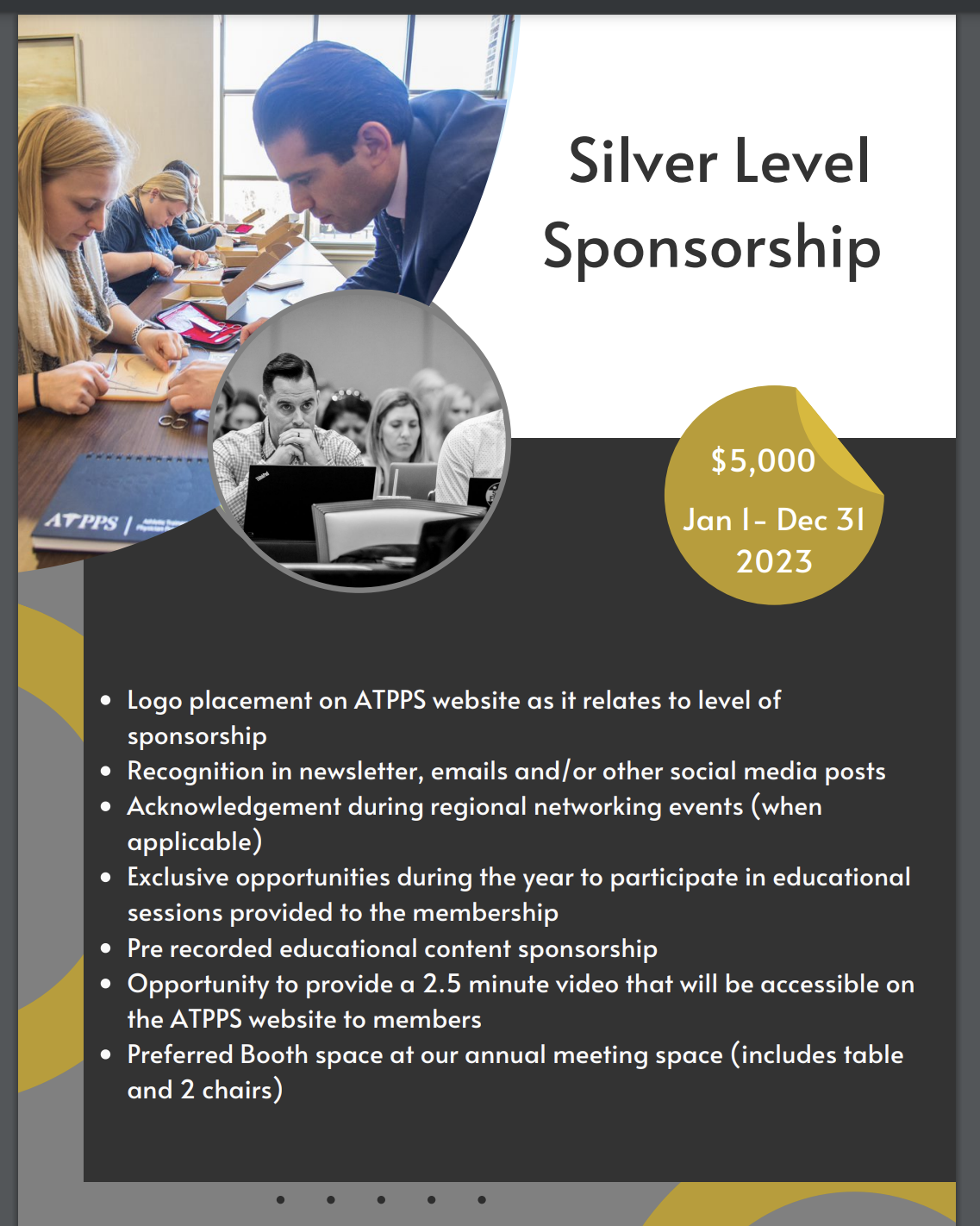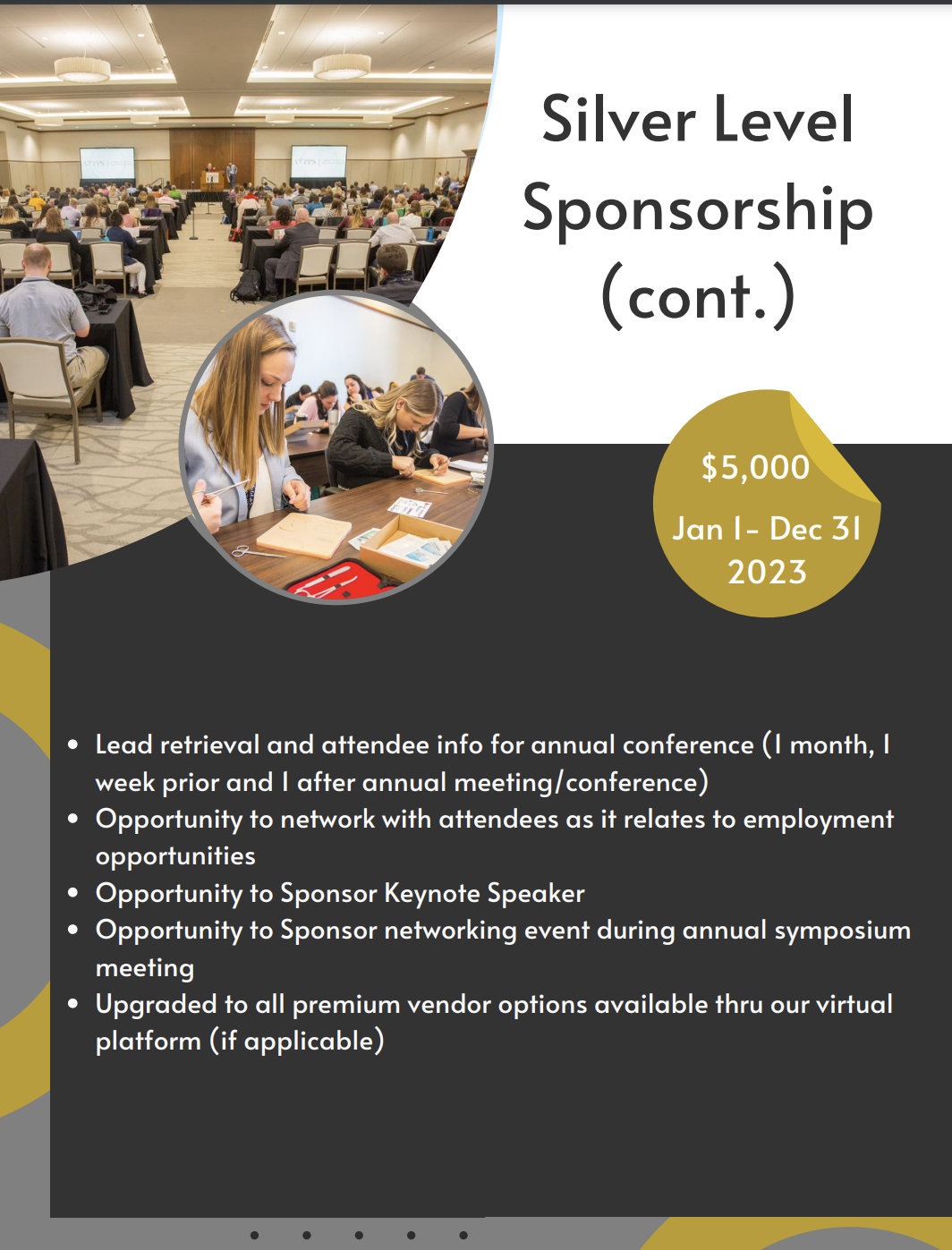 Conference Booth/Sponsorship and Add Ons
NOTE: Additional sponsorship opportunities can only be purchased as additions to a Gold, Silver, or Bronze Sponsorship